I am a mom first. A full-time employee second. Thirdly, I am a chauffeur, and spend most of my 'free time' shuffling my kids to their various destinations around town. After that, I am tired. So tired. But after that, and nestled into the fold of my other identities, I like to ride my bike. Recently, I have been working to evolve from bike rider to bike racer, not just because I have ambitions, but because it helps me more consistently carve out time for myself.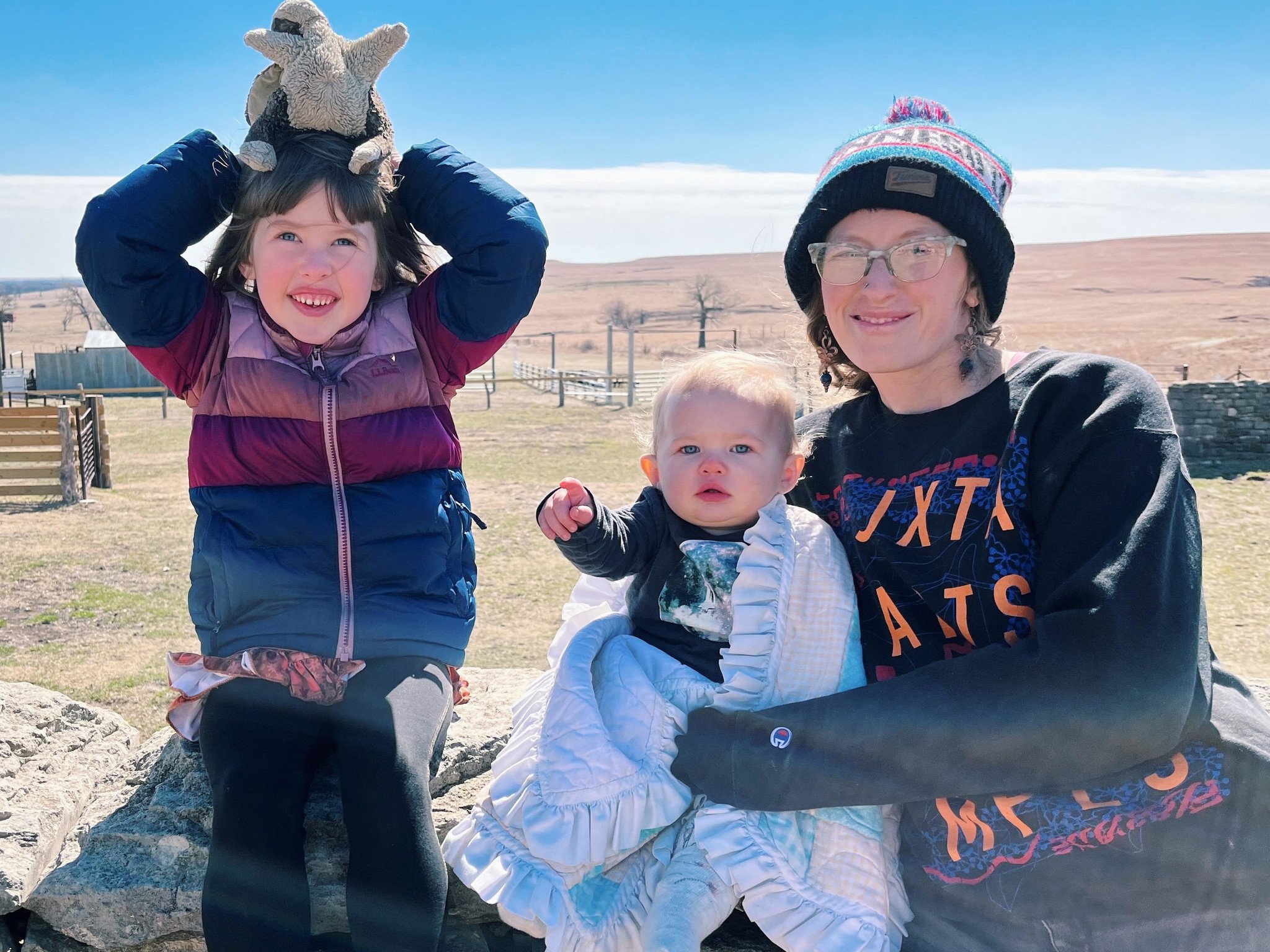 I think that in general, a lot of moms are really great at giving more than they take. I am certainly a pro at sacrificing myself for the sake of others, for their convenience, and happiness, and comfort. It's not something that bothers me most of the time, because it's not until I take a step back that I really see my behavior as sacrificial. On the flipside, I usually feel my worst when I'm prioritizing myself. My mom guilt is alive and well.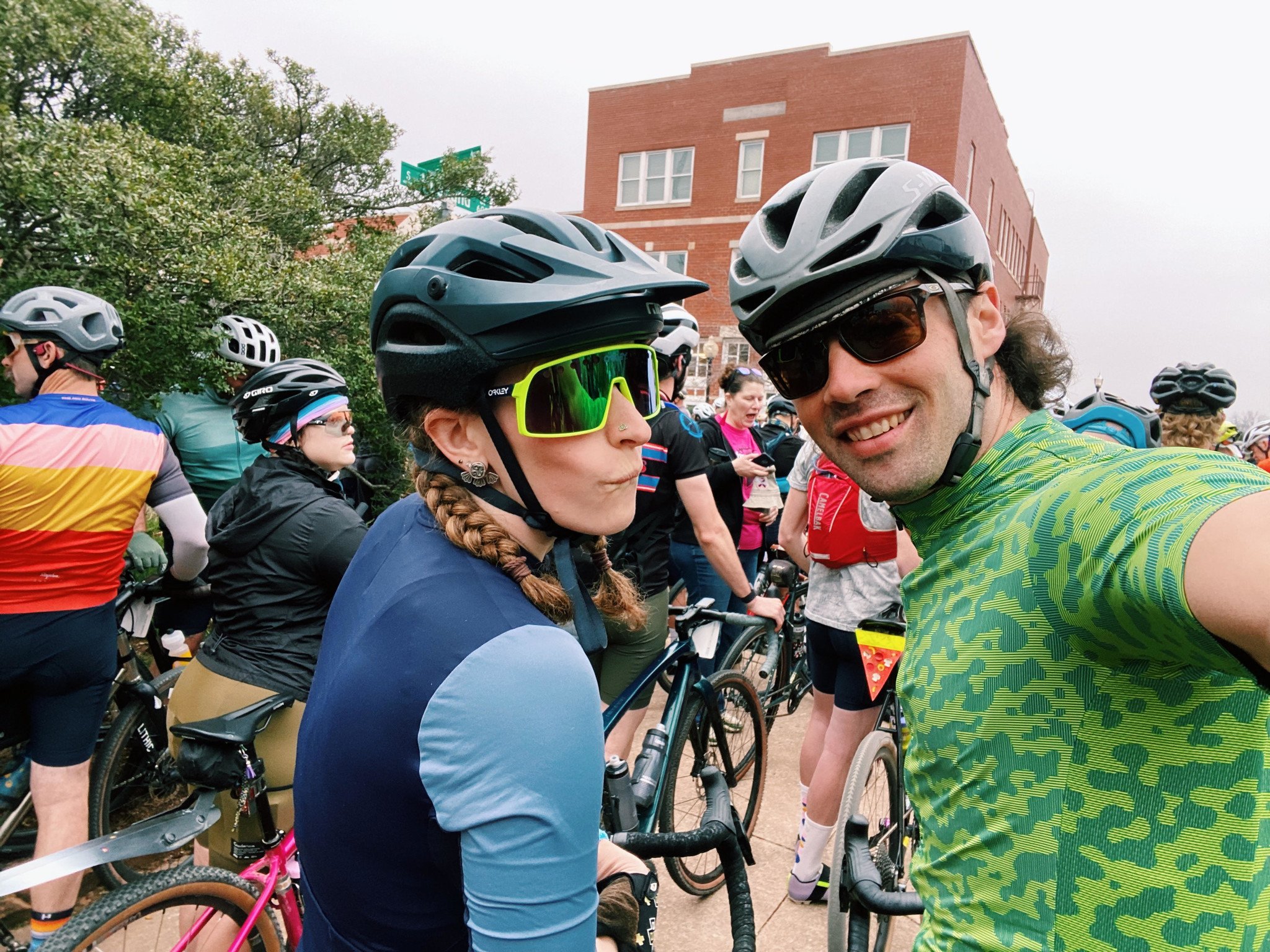 If I can fit one ride into my week, I feel successful. Anything extra feels like a windfall. Last year, I was still finding my fitness again after having my second daughter, so I dedicated myself to racing cyclocross, with the idea being that the racing itself would be my training plan. It worked approximately as I had hoped, and set me up with a drive to do even more for myself in 2023.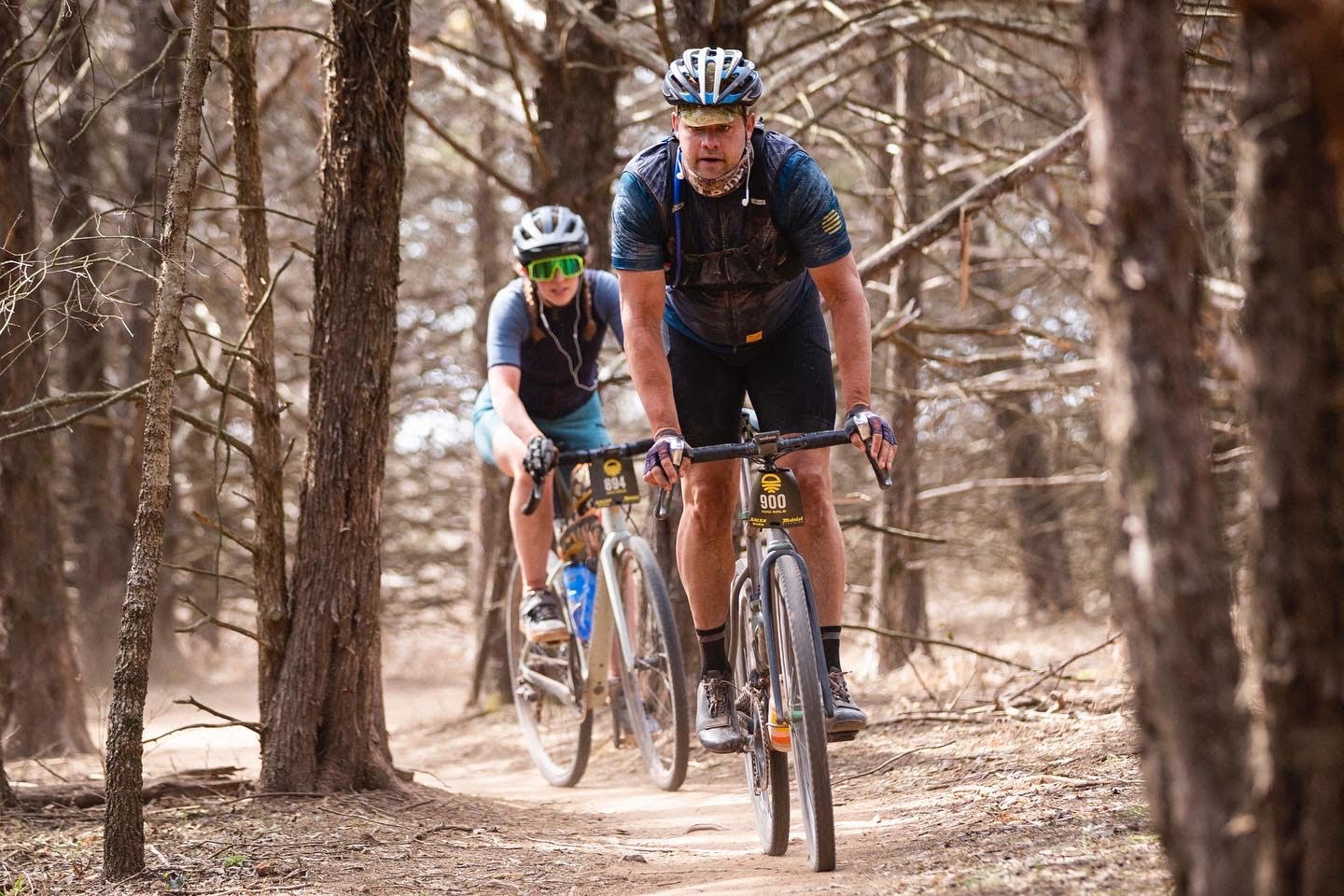 On a whim this past fall, I stumbled onto The Mid South lottery - stumbled, she says, as if she didn't need to be there at exactly the right date to partake in the lottery - and decided to sign up for the singlespeed option. 100.9 miles of singlespeed gravel, for the person who feels blessed when they manage to fit one ride per week into their sleepy schedule. At the time, I didn't even have a bike to ride, so I was planning to borrow one from my partner and hope it fit me well enough.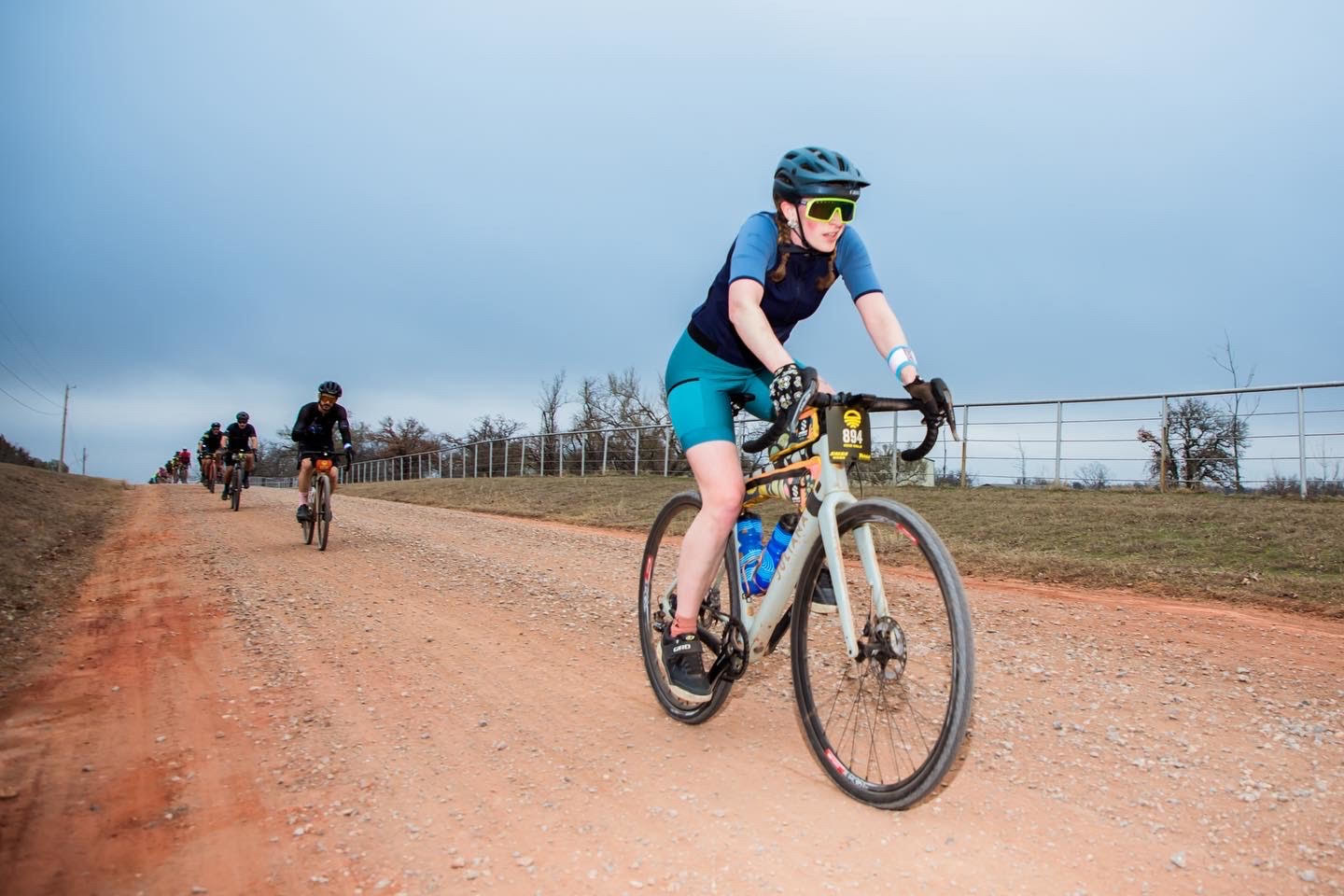 Over the winter, I spent a fair amount of time riding inside on the rollers. Aside from a quick mountain bike getaway to Bentonville, it was the only riding I did for months. For someone as keen about time savings as myself, I know that I can accomplish way more on the rollers than anywhere else. It helps me recover my core strength, which is still my weak point after two kids and ample abdominal separation. It makes me pay attention to everything! My balance, my riding style, riding at various effort levels. Plus, I can watch captivating television … and maybe even be interrupted by my 5-year old every few minutes asking if I'm done yet. I'm no expert, but it seems that the additional input needed to do an 'easy' rollers ride might be just enough to make a simple indoor effort into a valuable training session.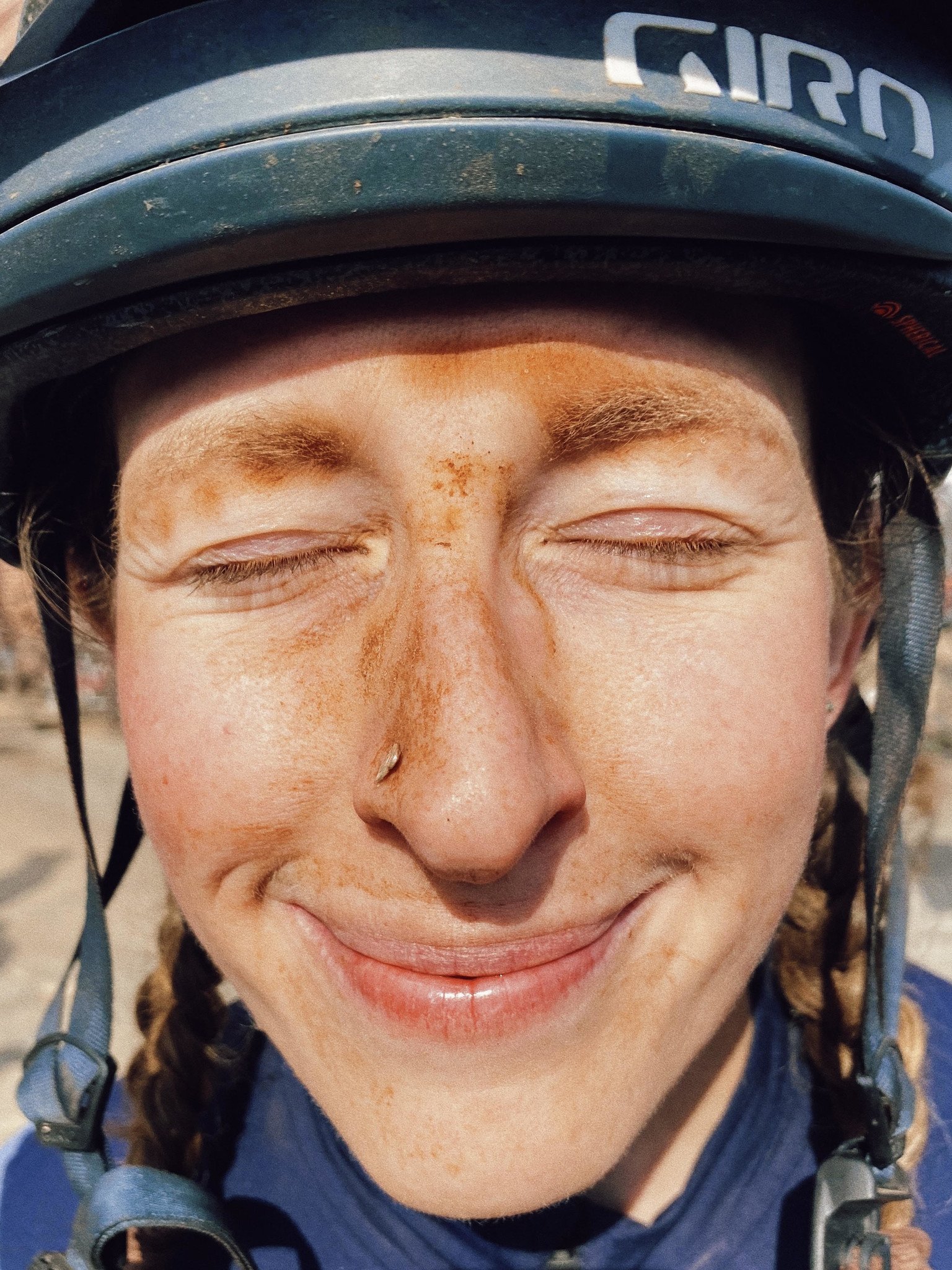 The Mid South is such a big name in cycling events. I'd never been before this year, but I knew from photos and race reports from friends that it is a special thing. More than a race, it's a hive mind, a community ramble across the red dirt roads of north-central Oklahoma, a rally with thousands of your closest friends, all as equally psyched about bikes as you (just most of whom you've actually never met before). My partner and I were both accepted into the lottery, which was totally rad! But— it also made for some difficult choices when it came to planning how to get to Oklahoma, where to stay, how long we would spend driving there, and who would be watching our kids.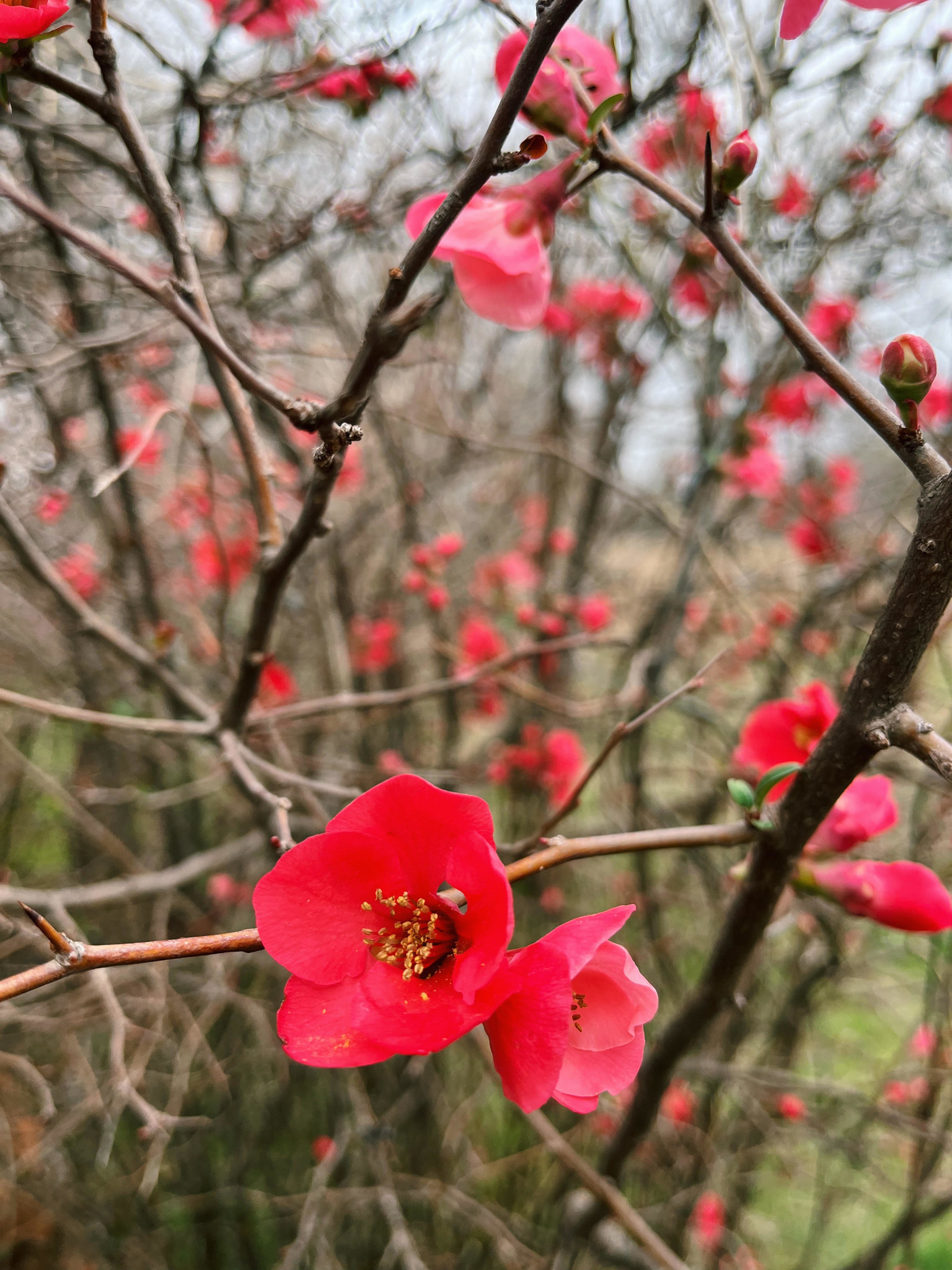 Whatever I did on the rollers this past winter, it was enough to help me feel strong and confident and ready to tackle a long race. My goal was not to just hang in there and squeak out 100 miles. Going into the race, I wanted to lay down my best time possible. The opportunity to do stuff like this is so taxing for families with young kids, so I give it my all when I get the chance. Aside from training, the stage was set for a great day on an even better bike. One on One had recently acquired a gorgeous Juliana Quincy with my name on it, so to maintain my singlespeed credentials, I transformed my extremely capable Shimano GRX Di2 build into an adorable little one-geared monster with the help of a cog from Endless Bike Co.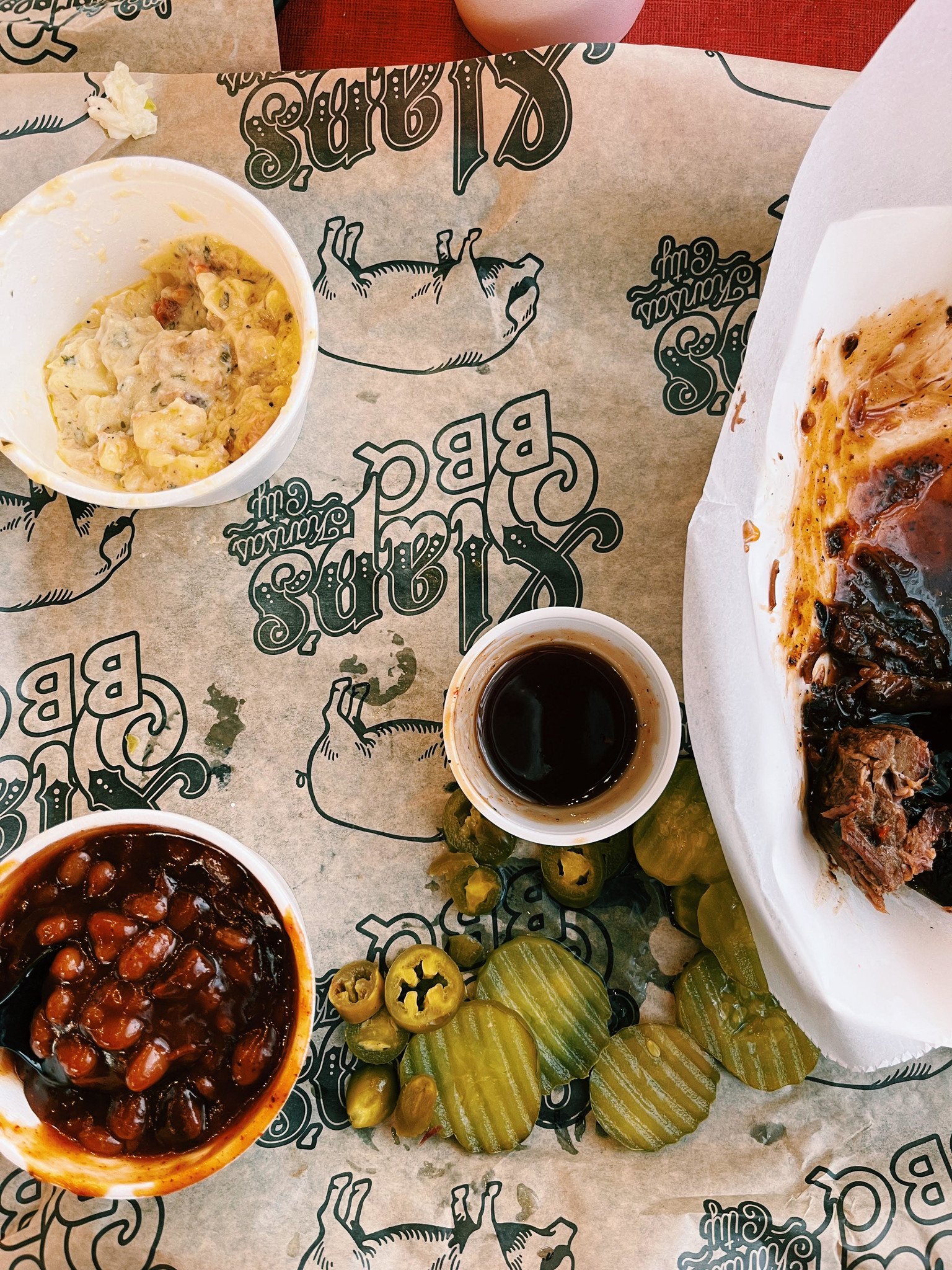 I was hoping for mud, and truly awful conditions, because that is where I thrive. Typical sacrificial mom stuff. Instead, the weather was predicting bone dry conditions, 60 and sunny. Then they were predicting 65 and sunny. 70 and sunny. 75. 80?!? It almost felt like too much of a good thing, as evidenced by my complete lack of regard for packing sunscreen. That would come back to haunt me.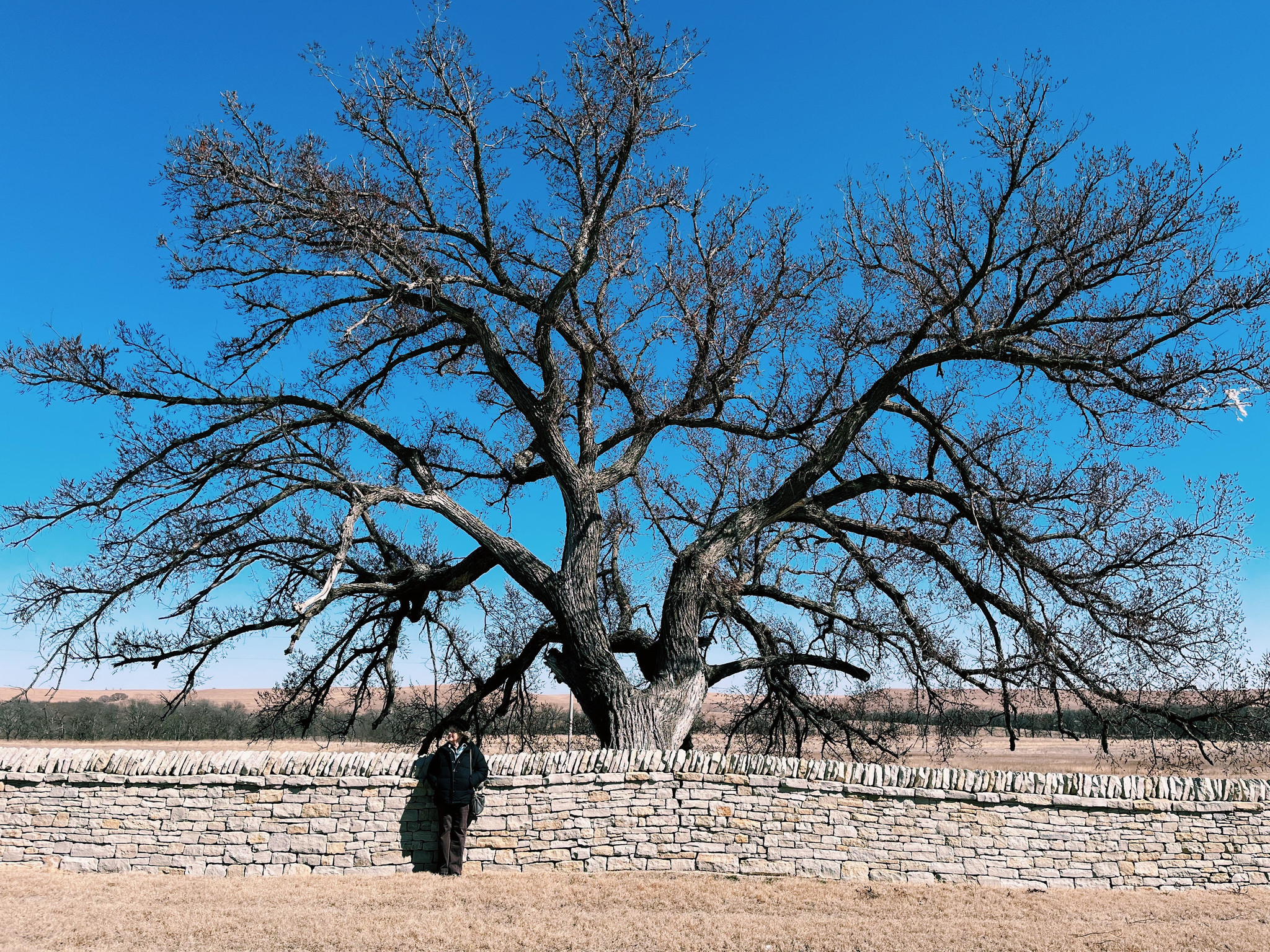 In the three nights leading up to the race, I got disturbingly little sleep due to a sick and unhappy baby. I was sick too, swapping illnesses with my wee germ factory as we have done in an exhausting cycle of repetition since last fall. So, my plan changed at the last minute from thriving to surviving and merely hoping to finish.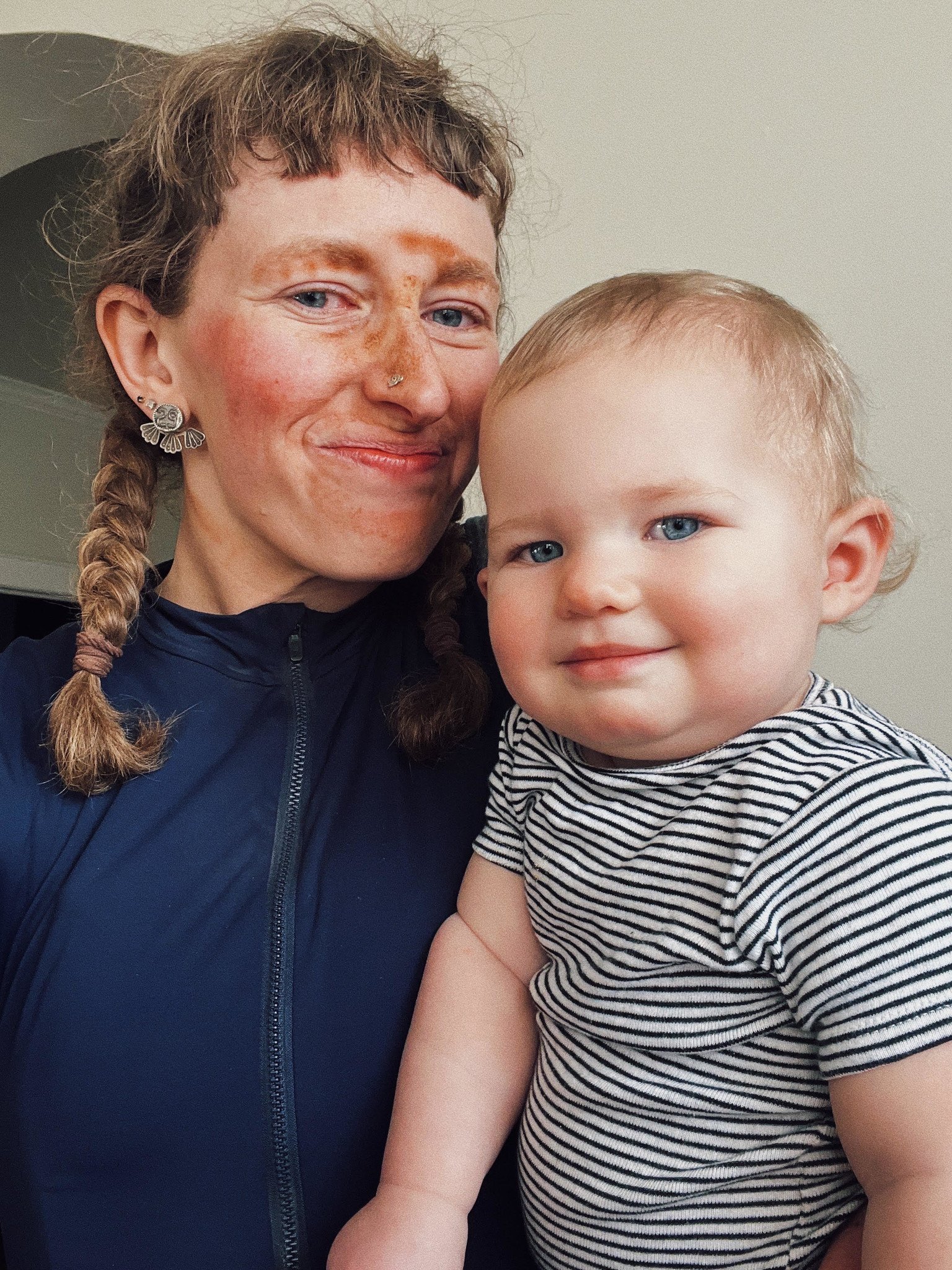 My body's fatigue was evident and set in early, with cramps starting around mile 40. Ample water and too many salt pills kept them at bay enough to stay on the bike during bigger climbs. I was grateful to fellow singlespeed racer Erin Ayala for the beta on gear ratios; I was pretty much perfectly maxed out on the hills, and was not wanting for any additional built-in challenges. Sure, something a bit steeper would have been nice on the flats, but all in all 40 x 18 worked great for me and allowed me to keep going. I was glad to unintentionally leapfrog with some Minneapolis riders for a good portion of the day, it kept things fun and lighthearted. There were mechanicals and riders on the side of the road all over the place; I was grateful to make it through the day without any issues other than my own sore muscles.
Memorable moments from mom's big day out:
THE SINGLETRACK. It was THE BEST. I was anticipating it all day, and felt like I fairly flew through there, passing slower and stopped riders left and right. It was twisty, and turny, and there were a fair number of roots which had me really excited after all those gravel miles. I pushed myself as hard as I physically could and loved every second of that short little ribbon of dirt. My 8th place Strava segment for the singletrack section is my proudest achievement of the day, given how I started the race, how I limped through so many miles, and how many amazing super-fast baddies show up to race The Mid South.

The route on my bike computer glitched, so shortly after Mt. Butter, I "arrived" at my destination! That left 30+ miles of trying to keep someone in front of me at all times to avoid losing my way.

I tried to outpace another singlespeeder near the end but was all out of gas and they beat me by three seconds. 5th place women's singlespeed felt awesome given all the hurdles.

I hardly took any stops, and it felt great! The first rest stop was my longest, while I tried to drain an empty vat of Scratch into my water bottle and the kind volunteer encouraged me to use up every last drop before getting a new cooler. It was soooooooo slooooooow. I filled my bottles at every stop, used a portapotty once at mile 50, and otherwise kept riding. I only ate while riding, which was a mindset switch for me, but it worked. I gave the Salsa chaise a gentle caress with eyes only, too eager to jump onto the singletrack to step out of the saddle.

I got a wicked bad sunburn. I'll do better next time. Maybe.

My mom was a hero like she so often is, keeping care of both kids while my partner and I played in the dirt all day. Thanks mom!
#bikesarefreedom